This sign, found at the ground floor of Banilad Town Center, made me look twice. Several times, actually, as I pondered the depth of meaning that the author was trying to convey.


Actually, it reads like it was written by The Sphinx from the movie Mystery Men. Who could forget lines like:

We are number one. All others are number two, or lower.

To learn my teachings, I must first teach you how to learn.

You must lash out with every limb, like the octopus who plays the drums.

He who questions training only trains himself at asking questions.

You must be like wolf pack, not six-pack.

If you can balance a tack hammer on your head, you will head off your foes with a balanced attack.

When you care for what is outside, what is inside cares for you.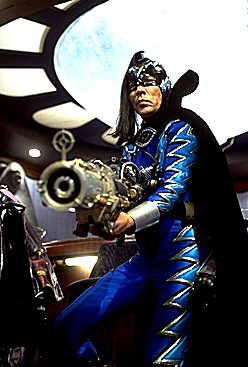 Indeed, who could forget? Ummm, forget I asked.