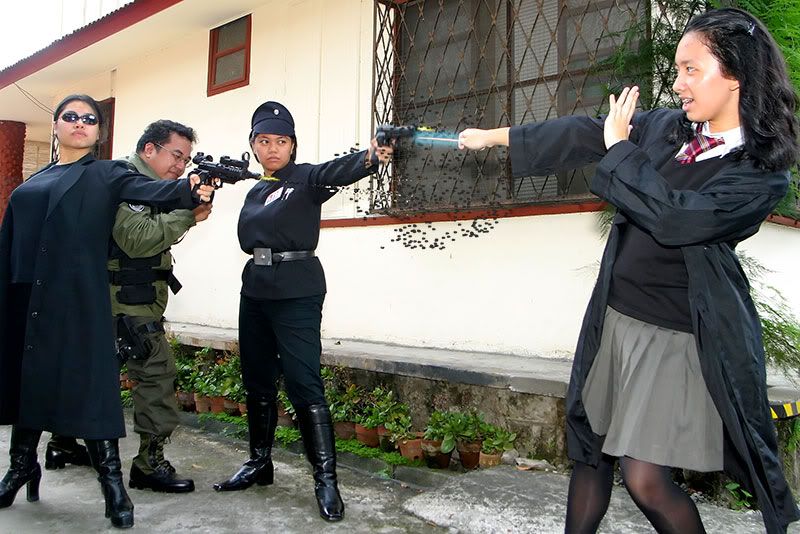 "Stand back! I've got a wand, and I'm not afraid to use it!"
"The New Worlds Alliance, Fully Booked, PLDT and Level Up! present: New Worlds 4: A Broken Time Machine - The Fourth Philippine Science Fiction and Fantasy Convention, July 16, 2006, Rockwell Tent, Power Plant Mall"

Thought I'd try my hand at the photo caption contest. This is the best I could come up with. Maybe some more creative soul out there would like to give it a shot?